Advocate Saravvanan Rajendran Law associates, one of the all in all Top law firms in India. What do you mean by that? Our High Court Lawyers offer the best "Legal support" in Chennai. A Team of our Advocates in Chennai practices both Civil and Criminal Cases as Well as Corporate Laws. Find and Choose the Best Attorneys in India. Find the Best Rated Law Firm in India. Search the Best Rated Attorneys of our law firm are the Top Legal consultants in Chennai. Moreover, This Law office is one of the Top Law firms across the globe. Basically, Madras high court ADVOCATES IN INDIA from this Law associates have clients all over the world. Moreover, Here Top Advocates in Chennai High Court serve Companies and Families. In Sum, these Legal Advisers support the below-given areas
Associations,
NGOs,
Social workers and Individuals.
Also Foreign Nationals, NRIs, PIO, Etc.,.
Best Advocates in Madras High Court
Our Best Advocates in Chennai Madras High Court deal with the following cases:
Need a High Court Lawyer in Tamil Nadu?
Are you in need of High Court Lawyers in Chennai Tamil Nadu? Pretty much All of us will seek a Madras high Court Lawyer's help now or later in life. In any event, this occurs to solve their Legal issues or avoid problems. It might be as common as a money suit or buying a home or an accident. Find the Leading Lawyer and Law Practice of our Attorneys in India
Get in touch with a Leading Lawyer in Chennai to avoid issues of risk and get criminal protection. Whatever, it is critical to have savvy and outfit direction.
Find Attorneys in India and Choose a Legal Adviser of a Law practice given below:
Employment & Labor
Finance & Securities
Mergers & Acquisitions Lawyer (M&A)
Intellectual Property Rights Legal Consultant (IP)
Family Divorce Law
Real Estate Property Law
Criminal Defense Counsel
Personal Injury Legal Services
Traffic Law
Bankruptcy Law
Civil Litigation
Digital Media & Internet Crime Law
Entertainment Legal Support
Immigration Law
Legal services of Top Attorneys in India
Legal issues are the tough part for us in most cases. Do not bother about the Legal services of an Advocate in India. You may not know one or know how to find a good lawyer. Truth is rare than fiction for you. Like most things in life, the more you if you want to know and you should read as much as possible. Selecting a Vakil is the same. Top Attorneys in India must begin toward the start and work over the process. Seek Leading Lawyers' help from Top Law Firms in India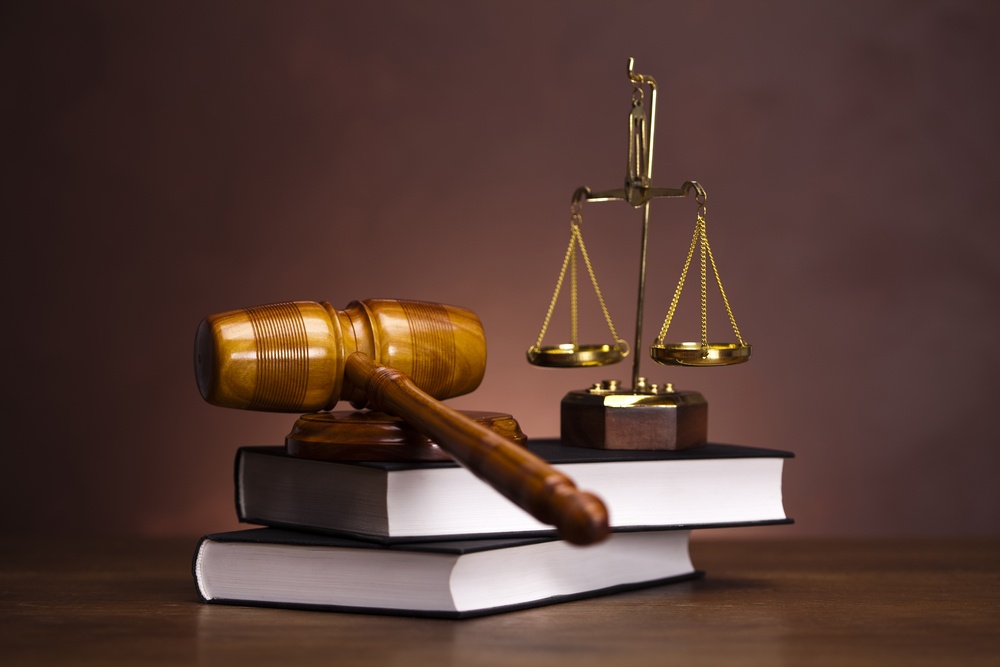 Hello! This is the best Law firm for Leading Lawyers in Chennai firstly. Please have a look at this website to resolve your legal issues in each case. Attorneys in India offer Legal Advice and Litigation Services in our law firm.

The workplaces are Civil courts, Magistrate courts, District Courts, and High Courts. Senior counsels of this Law firm mostly take care of Supreme Court of India cases.
Advocacy Consultation in India | Madras high court Advocates
First of all, This Law firm is a team of High Court Counsels. Specifically, Top Advocates in Chennai Offer the best Advocacy consultation in India. Of-Course, this is the legal team of the Advocates for Corporate segments. In a Law Practice, we are into both Criminal and Civil cases.
The best part is we have our Law Office in Chennai. Our Legal firm solves the most topical. At any rate, Top Advocates in this Law firm sort out most of the Litigation Issues across the Nation. At the same time, There are a lot of tough and hard disputes. Our Clients contact the Best Advocates in this Law firm to resolve all types of such Legal Issues. A successful Businessman leaves their problems as it is. They always consult Senior LAWYERS IN CHENNAI to win over all their Legal issues.
First, How does our Corporate Law Firm in Chennai protect the rights ?. No doubt, Our Advocates own good expertise and in-depth Skill in Indian company law. In fact, Top Advocates give the best Legal services with Superb legal skills. At this point, the Best Advocates in this Indian Law Firm serve both Small Business and Corporate governance. Contact Top Ranking Lawyers for Corporate Legal Services
By and large, Our Counsels in Madras High Court offer and protect against issues and legal problems. They are Intellectual property rights law, Employment law, Inspector of factories, Defamation, etc., Our legal service extends to all types of industries. Mainly, Top Advocates serve legal services for Food industries, Manufacturing sectors, Trading & foreign companies. To point out, our Attorneys in Chennai offer consultations located all over India. From here on Service industries get legal advice from the Best Advocates in India and so on.
Address details of Company Attorneys in Indi at Your Location
Address: 8/13, Bharathi Salai, West Mogappair, Chennai, Pin code- 600037. Tamil Nadu State – India
Call Retainer-ship Attorneys in India – Mobile: +91-9994287060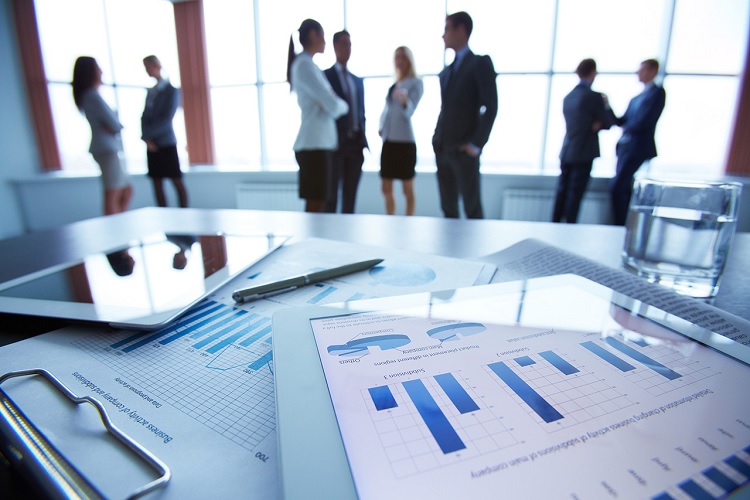 Our Law firm Attorneys in India work on a Retainer-ship basis. To point out, Senior Advocates in Chennai offer legal advice round the clock with regular monthly basis fees. Most Cases will not arise if you follow legal rules. In the first place, Experienced Advocates offer the best methods to solve the legal issues if it turns into Litigation.
Never ignore and hesitate to Contact an Advocate
Insolvency Counsels in Legal support, Litigation, and Legal Guidance
Getting legal rights Counsels Support is tough and costly today. One has to find the best Attorney in Chennai to solve all his Legal issues. He must be a Superb Advocate in solving disputes.
Retainer charges may not be so costly in most cases. High retainer charges are only for multiple tasks such as Insolvency petition filing in NCLT. The top hourly charges for legal support, Litigation, and guidance are usual. Never hesitate to go further in any cause. Most people do not pay attention to the small issue in the beginning stage. Search Legal Solutions for Handling legal issues with the help of Leading Lawyers.
From here on, people must take care of many things and threats in day-to-day affairs. For instance, One must solve every problem they face in family or business. Furthermore, Those may arise in the neighborhood, day-to-day affairs, entertainment, asset management, etc., In any case, it is dangerous to skip the problems in the first stage. For this reason, our Lawyers in Chennai are experts in offering Legal solutions to avoid issues.
Getting Legal Advice from family members still is the first action to do. Even a small hint does save you from deadly dangerous issues. But never try any legal aid by yourself.
Seek the help of good Lawyers in the Madras High Court
What you must do If Your other side party is strong and oppose you with the help of good Lawyers in the Chennai High Court? A Senior Counsel is a must to defend. Another key point is choosing good Vakils in Tamil Nadu who is friendly and listen to your problem. Get a piece of legal advice from the Top Advocates in India.
In brief, telling your problems to your family members is good and correct. To sum up, getting Legal Advice with their Expertise is the worst thing. This may lead to the most stressful and negative decisions at present. You can get simple ideas to move towards success, to begin with. Your relatives give you the general true and genuine ideas but it may not work out for your Issues. So do not follow the Words of the general public who don't know about the Law. Advocates in Chennai High Court only can help you to move in the right direction without delay in Tamil Nadu, India. Find A good Advocate in India will be your best friend to Save you
Friends support you in facing any problem. Do Legal advice from a loyal friend help you ?. They can guide you or help on good occasions. Those are useful for festivals, financial help, and business ideas. Your friends and neighbors cannot give legal services. Only a good Lawyer in Chennai, India at Madras High Court is equal to your best friend. Yes, Top Advocates listen to your disputes and solve all legal issues. Just cut your stress by having a Legal Consultation from our Advocate in India.
Legal Support by Our Vakils in India
Few people will talk about legal points and laws. By the way, it is just by reading the newspapers and blogs. Here this is above all dangerous. They will believe the newspaper and magazine articles. Seek Legal Support by Our Vakils in India to resolve any type of Litigation. Most of all, Many of those are not correct. The news about the law on the internet and other media is not believable always. Never move your problem without an Advocate's help. The Proper route shown by your Vakil will lead to success. The path which is you follow by your own experience will not lead to a legal solution. So Contact our Attorneys in Chennai when you need legal help and support services. Find Top Ranking Advocates for business for the best legal services and Vakil help
Most of all, the tycoon has to start his own business with the help of Vakil help. Thus, he should particularly run and earn profits. There are a lot of challenges to face. Every entrepreneur requires Advocates for business in Chennai for the best legal services. Any businessman incurs a profit or loss. He incurs a loss due to a lack of law know-how. He should register his company and pay taxes. Those are excise, customs, and other professional taxes and levies. They must be aware of the Government's rules and regulations.
Hiring High Court Advocate in India
Hire a good Lawyer in Chennai, India to solve Business issues. The penalty is high when compared to the revenue. Here the loss is more huge than the investment. The businessman should have a High Court Advocate in Chennai. In essence, he has to be good enough and must be capable of organizing the Company. Moreover, follow certain norms to run the Business. In short, Our Attorneys in Chennai High Court are experts in Legal Advice for companies. Find the Best Attorneys for Government matters in Business litigation services. Search Employment Law Advocates in Chennai.
One must handle the letter or Notices from Government departments with care. Particularly, they have to hand over it to your Legal Retainer. First get all details of the Dos and Don'ts. Start and get the legal things done as soon as possible. You may fall into the most dangerous problems in a moment. Particularly it may happen when you ignore the notices.
Generally, many Government officers will not bother about the Entrepreneurs' problems. They may not guide them to avoid legal problems. Business people incur the greatest loss due to Simple mistakes. This might be also in a simple transaction. Besides employee – Employer relationships should be good. One can do this only if they keep up every book and register as per law in particular. Here our Chennai Advocates help you with Employment Law in conclusion.
Best Legal Advisers in Chennai for Multinational Companies
Some people fail to insure the company against fire accidents and other disasters. Here Advocate Saravvanan Rajendran Law associates offer the best legal help. you can get all legal works done indeed.
In a few cases, the competitors defame you in public media. In that case, we'll protect you from defamation. Your clients may breach the contracts. In that case, Legal Advisers in Chennai for Multinational Companies help you to solve the legal actions. Of course, our Lawyers are experts in it. Our Law firm in Chennai handles all Cheque bounce cases and antitrust issues too. Do you need a Criminal Advocate for Bail orders and a Criminal Lawyers help with any other charges?
In Most cases, Innocent people go into custody due to false allegations. You've to take care when you face a criminal case and decide to move forward in taking a defense. The police abide, follow, and enforce the law and Act as per the order of the higher official. Even though they know that you are not a person to do that crime, they have to follow the orders. They don't have the power to avoid your arrest.
Our Criminal Lawyers in Chennai help you to get Bail orders. Our Criminal Advocates get anticipatory bail to avoid arrests and harassment. On the positive side, one should tell and update the real place of the case.
Top 10 Lawyers in Chennai for Property legal opinion – Property Tax
Buying an immovable property is not a joke. Everybody should follow certain processes while buying property. Land or House or any commercial shops comes under this category. The legal opinion must be the first thing to get from a Civil Lawyer in Chennai.
Real Estate Lawyers must-have skills and experience in property law. Verification of the Parent documents along with the encumbrance certificate is mandatory. Our Property Attorneys in Chennai are experts in the best legal opinion. This Law Firm in Chennai gives legal support in Purchases of Immovable Properties in Chennai. Call No.1 Lawyer in Chennai for Resolution Rental Issues between Land Lord & Tenant. They are Attorneys for the best Litigation Services.
Landlord Vs Tenant is one of the most critical issues in India. Many Property owners in Chennai always expect higher revenue. Yes, Due to this greedy nature, they let down for rent at higher Rent and suffer. Ensure the Rental agreement that it is perfect and suitable and not a copy of one of the previous property contracts. Each property let-down for rent must have a unique Agreement by all means.
Attorneys should draft those documents in sum to avoid legal complications. In short, Most of the RCOP cases in Chennai are due to the ignorance of Owners or Tenants. Finally, Advocates in Chennai from our Law firm are experts in Litigation services. Senior Counsels in this Law Firm solve Rent Control issues at Chennai in conclusion.
Contacts of Lawyers in Chennai – Lawyer Association in Tamil Nadu
Finding the right Lawyers in Chennai is going to take a touch of work on your part. First of all, you can begin by checking the Business index or sites. Yet the best means is to ask people you know or experts in your group for referrals. You can likewise check with the state bar association. One can also find Attorneys in Madras high court advocates association in Chennai.
Every court premise will have one or more Lawyer associations all over Tamil Nadu. In essence, this is useful to choose Vakils in your general vicinity. Additionally, Counsel of Lawful referral is a must. Whatever you do or any way you start your hunt, you should do your due ingenuity. The more you know, the more fulfilling the after-effects of your inquiry.
Top Law Firms in India
Just contact us for the Best Advocates in Chennai India.

Make sure that you meet Top Attorneys in India for Property cases. Are you looking for Top Law firms for Intellectual property rights, Labor issues, Mergers and Acquisition?. Just contact us for the Best Advocates in Chennai High Court and Legal consultant for Civil Cases & Criminal cases in Chennai