MOTOR ACCIDENT CLAIM LEGAL SERVICES IN CHENNAI
Did you or your loved ones meet with an accident recently?. Did you happen to hit someone or damage something while driving?. Then you need to contact your motor accident lawyer immediately. He is the right professional who will guide you through your motor accident claims.
A motor accident lawyer discovers whether insurance policies will pay for your losses. He explains you about what damages you can claim when the blame is on the other party. Your lawyer will represent your case at motor accident claims tribunal (MACT)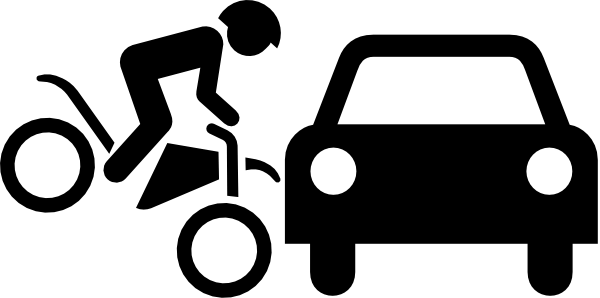 Top motor accident claim tribunal Lawyers in Chennai
Leading  motor accident claim tribunal Lawyers in Advocate Saravvanan Rajendran Law associates offer best legal services to all our clients. Our MACT lawyers in Chennai will have personal discussion with you about your problems.
In fact, Our Law firm keep you updated about the case progress. We are happy to answer any of your queries. Of course, We explain your case to you in common man language so you keep abreast with your case progress. We strive to build a great client rapport. We represent your case from the start until you get fair treatment.
Our firm represents motor accident victims or their legal representatives at various tribunals. Our MACT lawyers in Chennai are good at technical and medical issues of motor accident claims. We represent your motor accident claim in court.
Basic document required to file for motor accident claim
We need the following documents
Address proof – voter ID or passport or driving license.
Other supporting Docs. – medicinal bills, Hospital evidence, Accident Photograph/ video etc.
Income status proof.
Vakalatnama with signature
Photograph of plaintiff
MOTOR ACCIDENT CLAIMS
Motor accident claims are for the following two types of injuries
Third party claim: Here others or third person suffers damages. It includes physical injury or property damage of another person.
Own Damage Claim: Here one's own self suffers damage. It includes damage to a person's own insured vehicle. One gets entitled to this claim if they are holding a package or a comprehensive policy.
Third Party Claim
In a third party claim you must report the accident immediately to police and insurance. The victim has to get vehicle insurance detail from vehicle user. He has to send intimation to the insurer of that vehicle
Own Damage Claim
In case of own damage claim, there is damage to you own vehicle due to the accident. Under such circumstances you need to report police and insurance company. After reporting the accident a surveyor gets deputed to check your loss.
To Do and Not Do list for Motor Accident Claim
Report Insurance Company at the earliest.
Do not move your vehicle from the accident spot without police permission.
You can do repairs to your damaged vehicle only after getting police permission.
Insurance company will pay the repair charges in cash less service insurance claims.
Theft Claim:
You can appeal for Theft claim if your vehicle gets stolen. You need to remember following points for making a theft claim with your insurer
Suppose a vehicle is still under insurance coverage during theft. Then a person should inform the police and the insurance company at the earliest.
Report the incident to Transport department.
Insurance Policy documents contain all information on document requirements and procedures. It is better to be aware of them when you take insurance policy.
To make a claim you to submit required documents along with filled insurance form.
Follow special requirements and instructions like car key surrender of stolen vehicle.
PROCEDURE FOR FILING APPLICATION FOR COMPENSATION UNDER MOTOR ACCIDENTS CLAIMS TRIBUNAL
Who Can Apply for Compensation for motor accident claims ?
The following person can make Claim for Compensation for accident:
By an individual who got injured in the accident or;
By the property owner or;
Legal representative in case of death of the victim or;
By authorized agent of injured person.
In any case of victim's death, legal heirs of victim can apply for the claim with claims tribunal.
Jurisdiction of motor accident claims
At this point, The Claimant has choice about the jurisdiction of compensation application for motor accident.
Either the claimant can apply to the Claims Tribunal where the accident took place as soon as possible.
Or either to the claims tribunal where the defendant resides. It must be in such form prescribed by the MVA act.
Time limit to apply for motor accident claims :
You need to apply for the claim with claims tribunal within six months from accident. Claims tribunal also accepts application later than six months provided for valid reasons. The tribunal will allow lenience in cases where valid reasons justify delay in claim sooner or later.
Information Flow for motor accident claims
As per law, you need to report the accident incident about death or physical injury to a police officer at the same time. Within 30 days he completes the records in the meantime. Then he sends a report to the accident claims tribunal. The tribunal will forward such copy to the insurance company from time to time.
In case the owner of vehicle has availed the police report. He has to send the same to the claims tribunal and insurer within 30 days from the date of receipt of report at the present time.
Find the best motor accident claim tribunal lawyers in Chennai
We hope you have a fair knowledge about making motor accident claims for the most part. In case of any queries contact no.1 motor accident claim advocates in Chennai. Above all, our MACT lawyers in Chennai will be happy to assist you in your requirements.